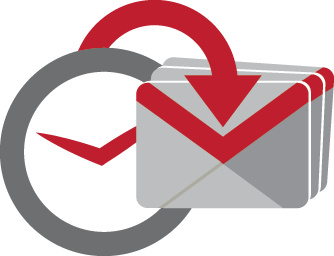 Batch Your Gmail Inbox!
We deliver your emails at times you specify,
so you can focus on what matters.
Get Started
Learn More
already batching?
login
Need help or have any questions or suggestions? email us, or hit us up on twitter | Terms of Use | Privacy Policy
Save Time
Schedule your email around your workflow, not your workflow around your email. Processing your emails in batches is faster (why's that?), and means more time for real tasks.
End Distractions
You can stop constantly checking your inbox. You'll only receive emails at chosen times each day.
Work Smarter
Compose emails, search, and manage your inbox without getting sidetracked by new emails.